In an attempt to be more green and to make my gardening much more organic, my husband and I have decided to start composting. We have a lot to learn in this department but we decided to just jump in. We had a beautiful day here on Saturday so we spent it outside mostly working on getting our compost bins up and running.
We started with pallets. Most of this is stuff we had lying around after doing so much renovation work on our house the past year. We did a kitchen, bathroom, floors, roof among tons of little things so we have a little of everything hanging out in our garage.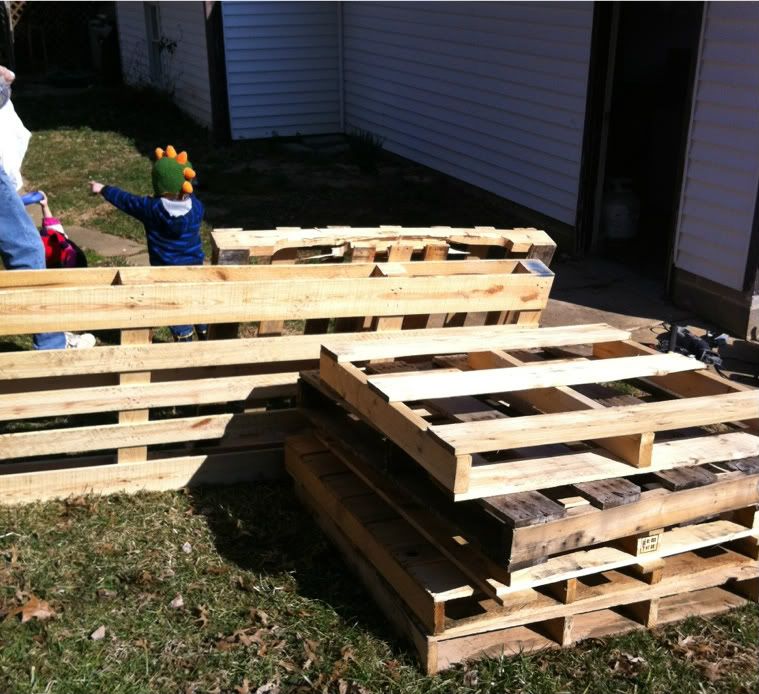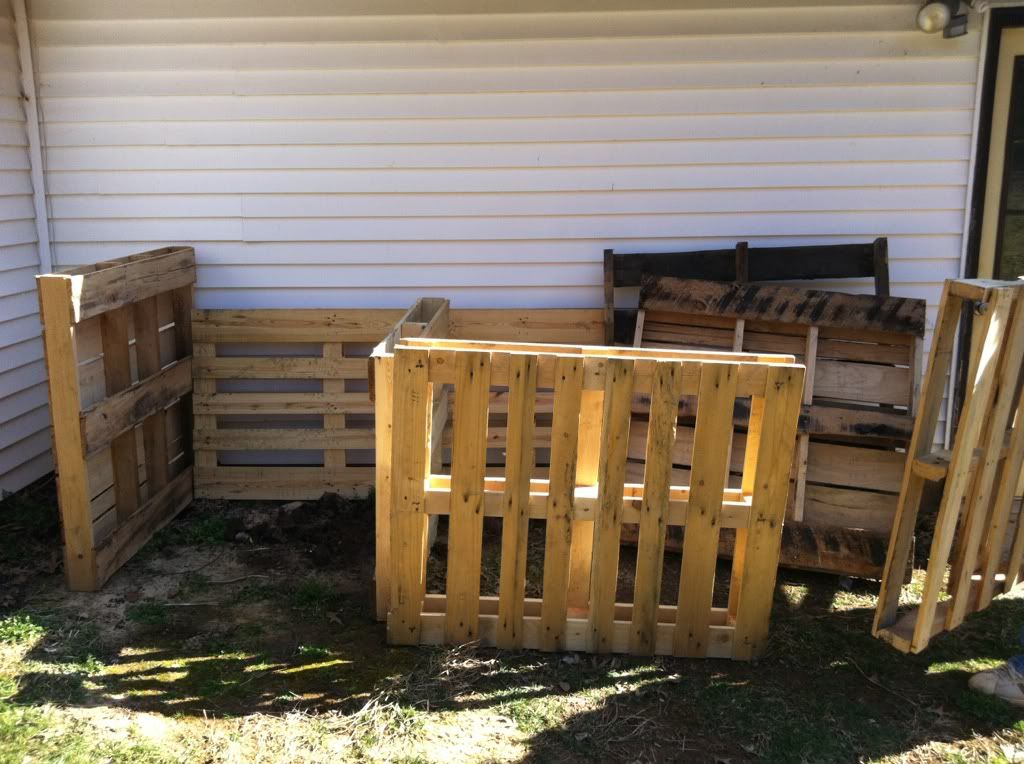 After getting things in the right spot, my husband didn't want the back pallet to be open as we were so close to wall of the house. He attached a junk piece of wood to the back pallet to give a little closed structured space between the house and the bins. Then he just screwed the pallets into the back piece dividing it into 2 bins. One we'll use immediately and 1 we'll use later.
And then: Tada you have a 2 bin system. This could easily have a 3rd attached to it if we want a three bin system in the future.
The door is not attached, just sitting there right now until we decide if we want to attach it or not. If we do, we'll get some hinges and make it so it swings open so we can get in there and easily turn it over.
A word of caution to all you gals, you really gotta watch it when you take your guy outside and you are not sure whether or not he has a death wish. They can be a little risky….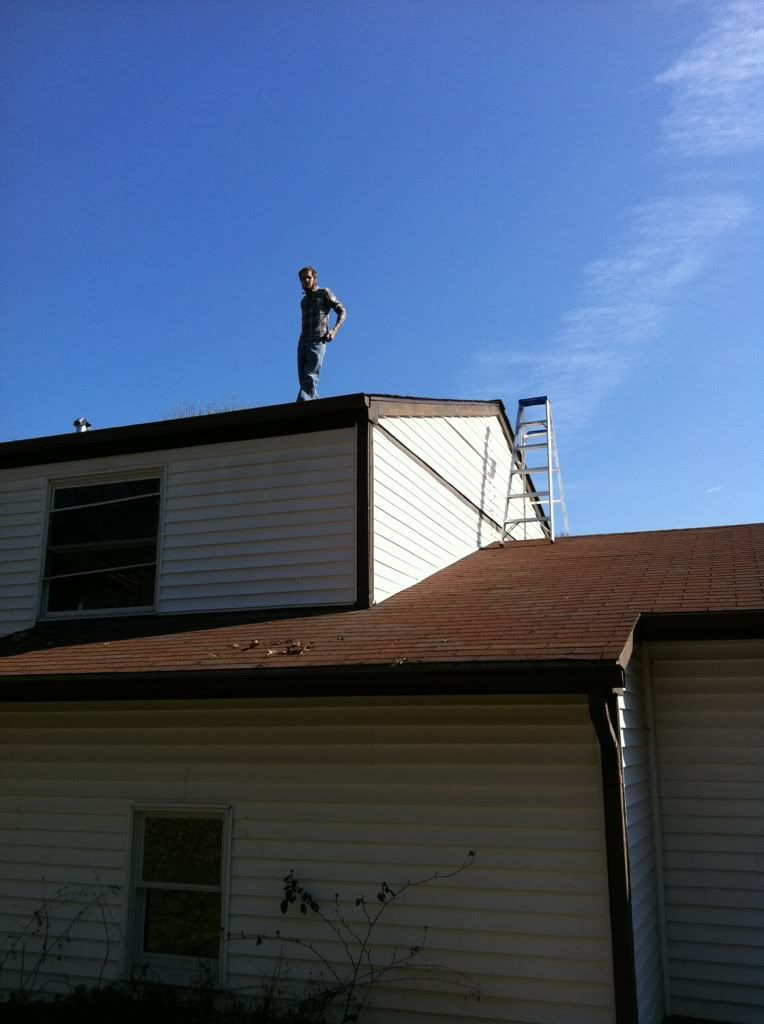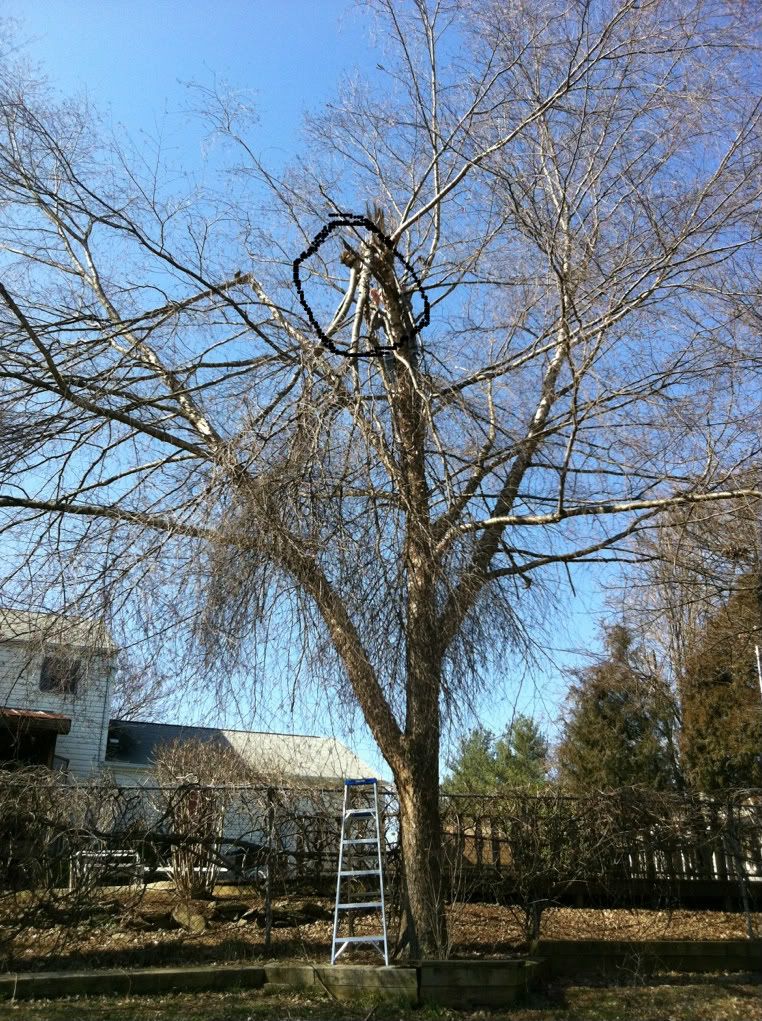 I moved a big pile of rocks from the back corner of my yard looking tacky and created a nice area that will become my herb garden. There is already an abundance of spearmint growing which I tried to line in and will attempt to contain from spreading. My favorite part about this rock border for my herb garden is that it was 100% free to build!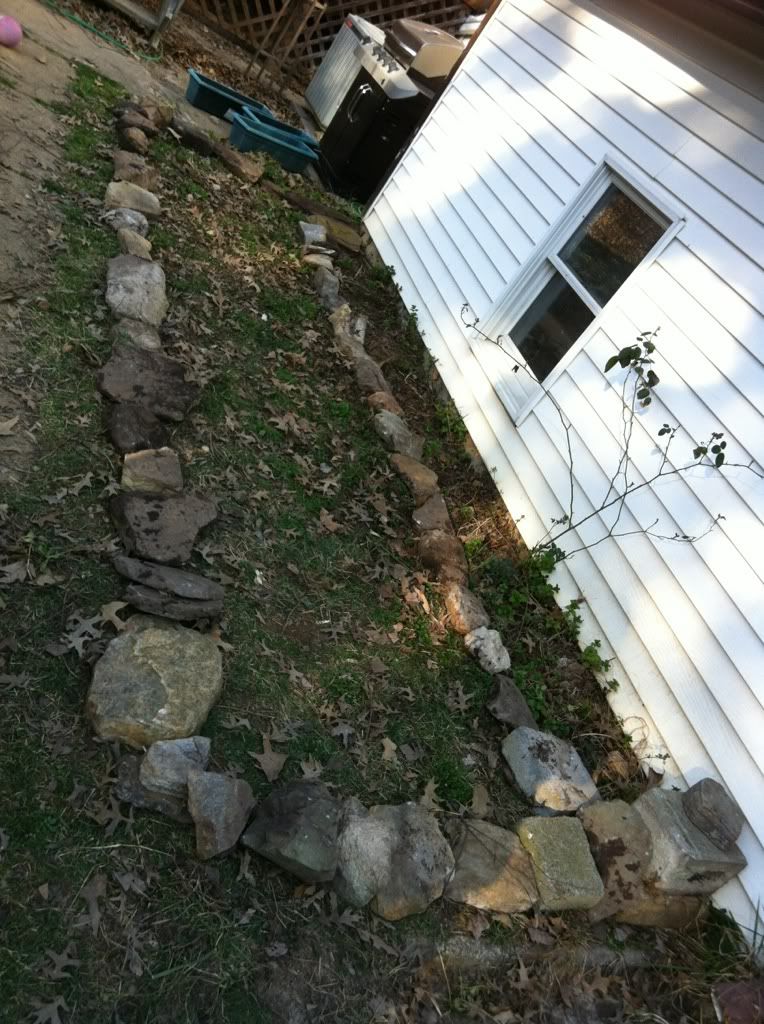 I got a chance to look at my garden too. My garden is 16′ x 10′ and I'm planning on growing tomatoes, bell peppers, jalapeno peppers and snap peas! But it sure does need a lot of work.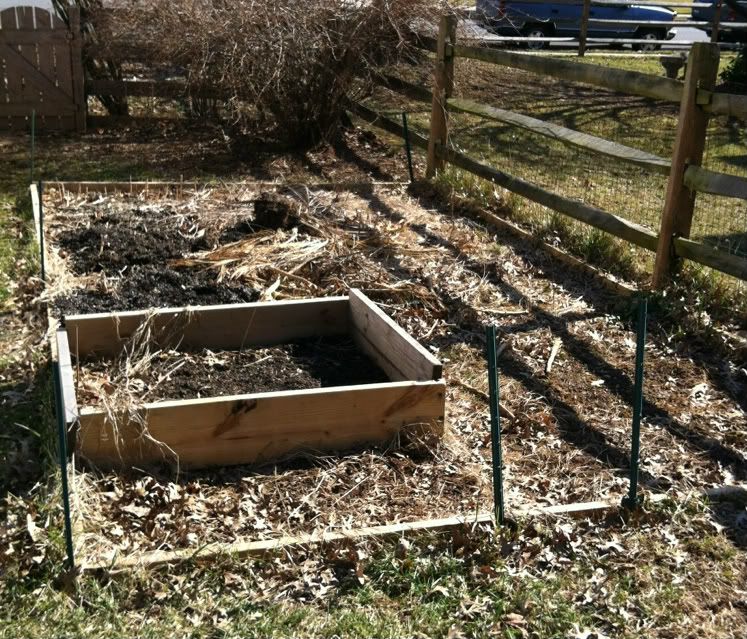 Also, right where my compost bins were there were tons of flower bulbs. I know there is daffodils as well as tulips, so I took the opportunity and moved them up to my front yard for more decoration. I don't know if they will make it this year out of shock but at least I know there are bulbs there now and next year they will look great!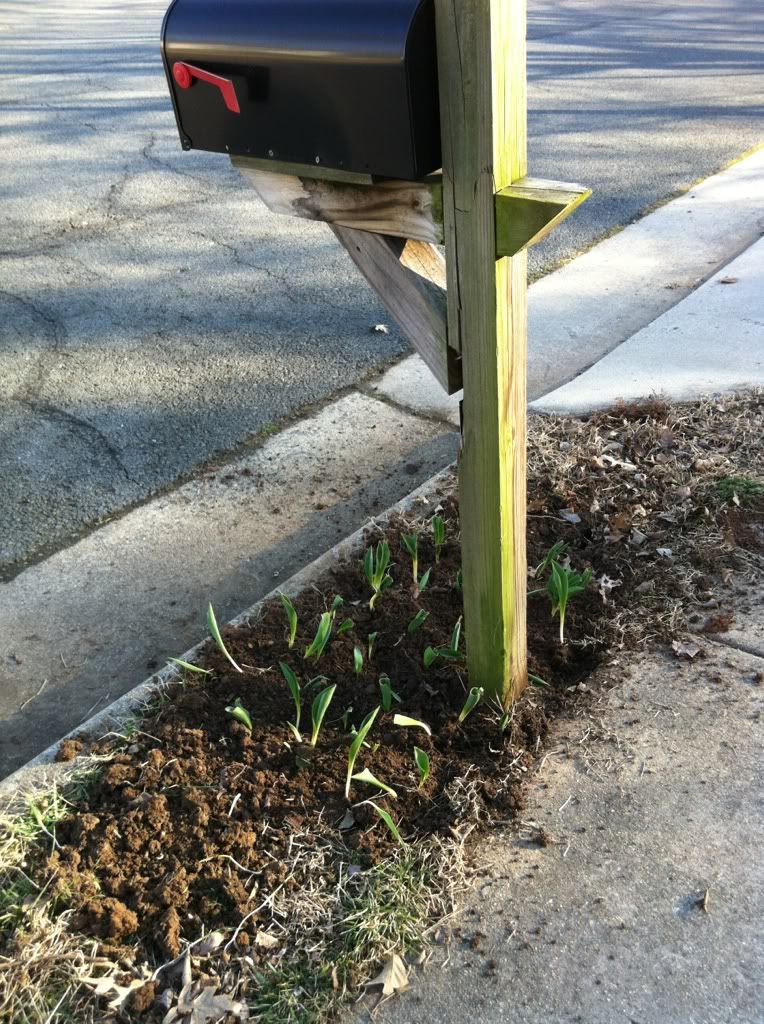 If any of you compost – I'd love ideas and tips. I'm really excited about this. Not only am I reducing the amount of waste I throw out but I'm turning old food and yard debris into nutrients for growing my own food again. Talk about money saving!!!
I'd love to share my gardening tips, learning experiences and the fruits of my labor (pun intended) so I'm creating a new section titled Gardening on SuperNoVA Saver! Gardening is another way to save money and working towards being a SuperNoVA Saver. I hope you enjoy it!